Criminal Justice Handbook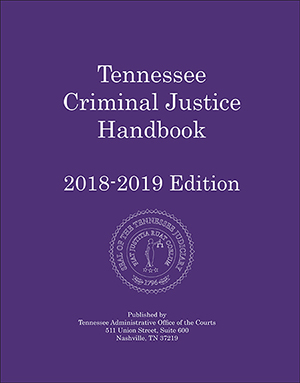 THE 2018-2019 EDITION OF THE TENNESSEE CRIMINAL JUSTICE HANDBOOK IS NO LONGER AVAILABLE.
CD-ROM is still available for purchase. Click here to order online.
If you have any questions please feel free to contact Virginia Tabor at 615-741-2687.
Survey
We are looking for your thoughts and suggestions concerning the Criminal Justice Handbook. Take a seven question survey.