Tennessee Supreme Court Justice Dwight E. Tarwater received a warm welcome to the bench this week when family, friends, colleagues, elected officials, and the judiciary joined him in Knoxville for his ceremonial investiture by Governor Bill Lee.

Justice Tarwater was confirmed as a Supreme Court Justice by the Tennessee legislature in March and his term began on September 1, 2023. He fills the vacancy created by the retirement of Justice Sharon G. Lee.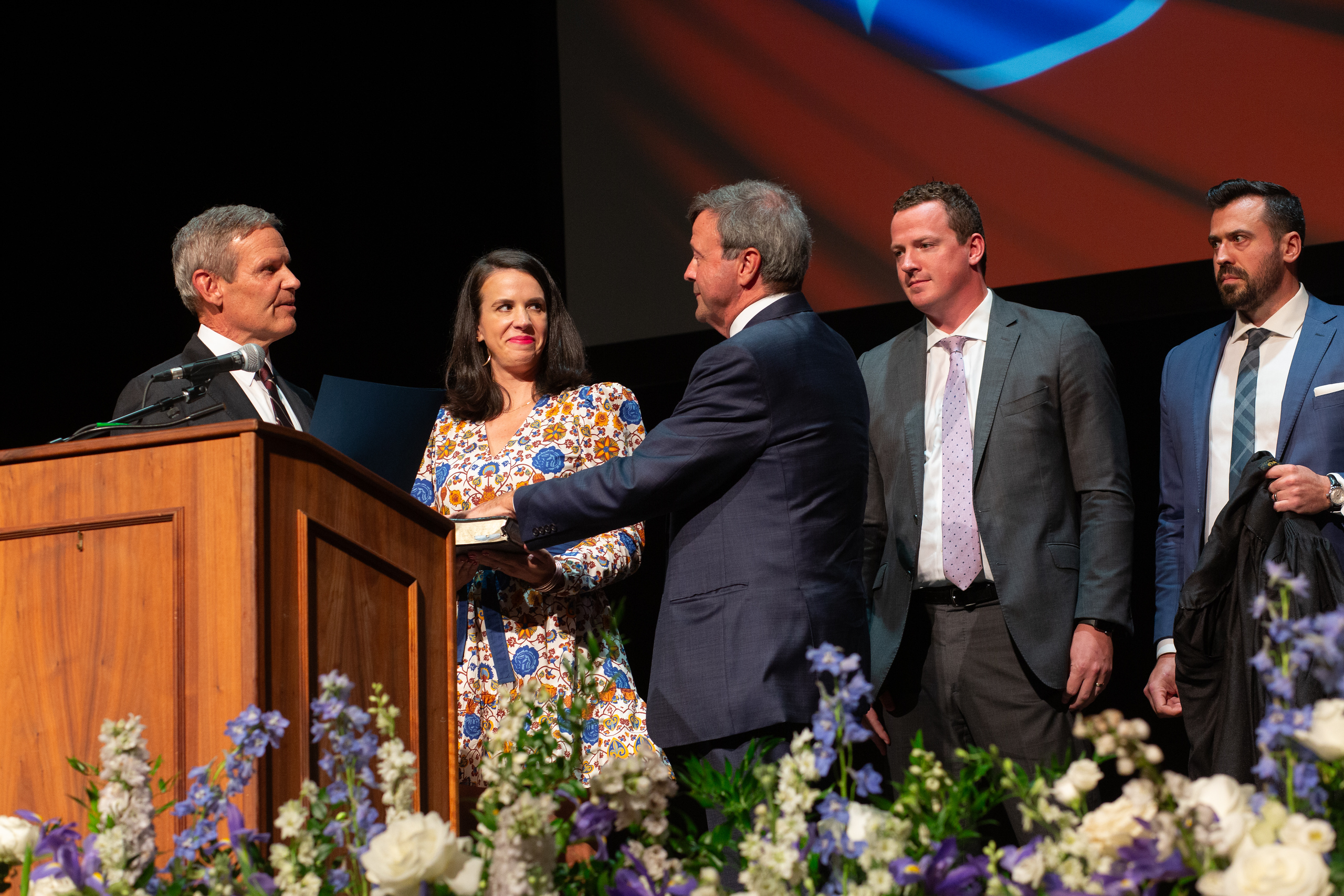 "This is what history is, what history making should look like, The civil and respectful passing of the torch, changing of the guard, whether by investiture or a simple oath taking — this is what we do and who we are. Our forefathers expected no less. Today in Tennessee we are living out this constitutional mandate."
- Deborah Taylor Tate, former director of the Administrative Office of the Courts and longtime friend of Justice Tarwater.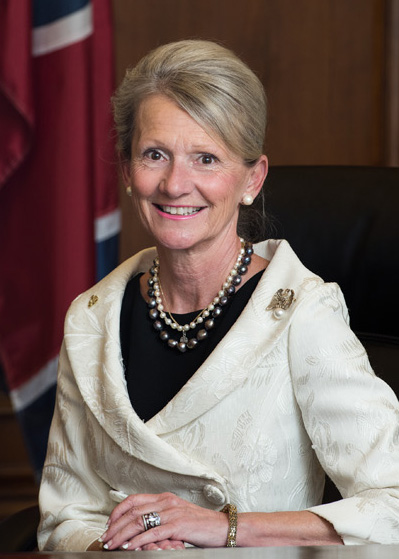 Deborah Taylor Tate
 
In the selection of a new Tennessee Supreme Court justice, there is an extensive public application and hearing process before three candidates are recommended to the Governor. The Governor then conducts personal interviews and selects one of those candidates to nominate. After several hearings before legislative committees, the General Assembly holds a vote on whether to confirm the Governor's nominee. Justice Tarwater was unanimously confirmed by both houses of the General Assembly.

"As Governor, I have the job and the opportunity of selecting justices to the Supreme Court," Governor Lee said. "I have said on many occasions that this may be the most important, if not one of the most important jobs, that a governor has. Justice is the cornerstone of the selection process. It's the cornerstone for a position on the Supreme Court. I am confident Justice Tarwater is the right person for the job.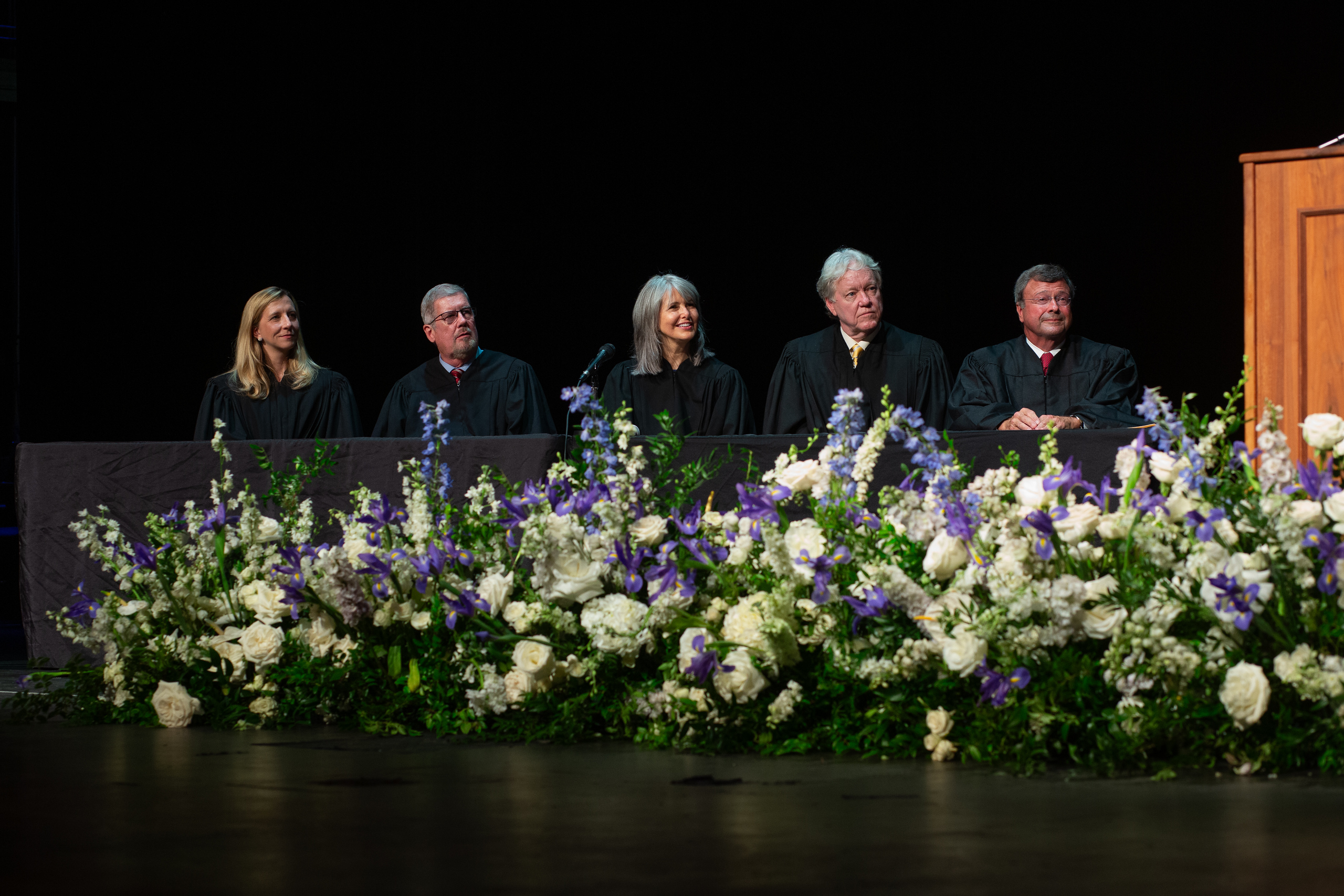 Justice Sarah K. Campbell (Nashville), Justice Jeffrey S. Bivins (Franklin),Chief Justice Holly Kirby (Memphis), Justice Roger A. Page (Mifflin), and Justice Tarwater (Knoxville)
 
"Dwight Tarwater has the integrity, the intellect, the work ethic, the compassion, and the old-fashioned common sense needed to be an excellent justice on our state's high court. He also has perhaps the most important quality — humility," Chief Justice Kirby said. "On most of the questions that we hear, the ruling of the Tennessee Supreme Court is the final word. There is no appeal, no higher authority. That's why humility is so important. The type of power state Supreme Court Justices have must be tempered by humility."
Justice Tarwater has had a long career as a private practice attorney, developing a national reputation in handling complex litigation cases. He has managed hundreds of complex cases at the trial and appellate levels in both federal and state courts and has developed a particular talent for legal discovery, expert testimony, and jury trials. As a result, he has handled cases in all three Grand Divisions of Tennessee and more than 20 states.
In addition to his trial practice, he also is well-versed in public policy and decision-making, having served as General Counsel to former Governor Bill Haslam from 2014 to 2019.
What you hope for is somebody on the bench with great judgment, and Dwight will bring that to the bench," former Governor Bill Haslam said. "He understands it is not his job to make the law. It is his job to interpret laws, and he will play that role well."
While humility and judgment were a common thread running through the investiture, speakers also praised Justice Tarwater's deep faith, commitment to his family, and genuine personality. His sense of humor was also fully on display.
"May it please the Court, I am Dwight Tarwater of the Knoxville Bar. It was a great privilege to be before you, and it's a bigger honor to sit beside you. I look forward to the next mountain that we can climb together," Justice Tarwater said, utilizing the traditional opening line stated by attorneys addressing the Court for oral argument. "I will work hard and be fair. And I promise you, Governor, I will uphold the oath I just took. I won't let you down, and I won't let Tennessee down."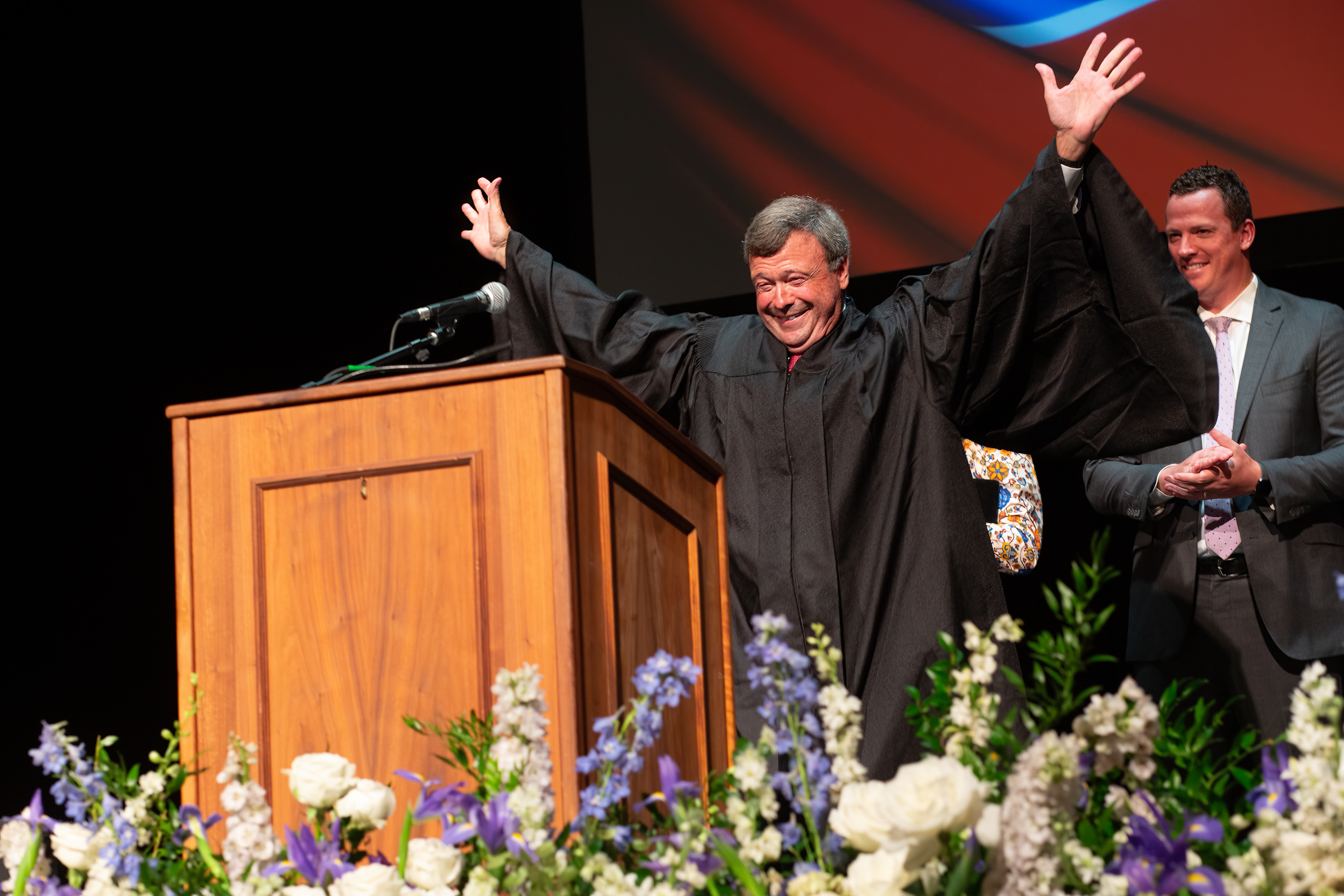 Justice Tarwater was born and raised in Knoxville. He earned a B.A. in political science from the University of Tennessee, Knoxville. He was named a Torchbearer, the University's highest honor, recognizing excellence in academics, leadership and service. He earned his law degree from his alma mater.
Throughout his career, Justice Tarwater has also been actively involved in the legal community, holding every leadership position possible in the Knoxville Bar Association and serving on the board of Legal Aid of East Tennessee, the Volunteer Legal Assistance Program, and the Pro Bono Project. In 2006, Justice Tarwater was inducted into the American College of Trial Lawyers, which is comprised of the best trial lawyers in the United States and Canada. He has repeatedly been recognized as one of the Best Lawyers in America, which is compiled through a peer review survey of thousands of lawyers.
Justice Tarwater has three children and five grandchildren. He resides in Knoxville. He will be on the August 2024 general election ballot as an appellate "retain/do not retain" candidate. If retained, his term will end August 31, 2030.
To listen to the full investiture, click the podcast link below.